W. Dean Eastman Collections
W. Dean Eastman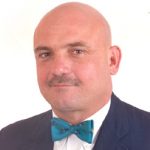 W. Dean Eastman (Harvard University, ALM 2000, Drake University, BSE 1970) has been awarded many teaching accolades throughout his years as a history teacher at Beverly High School, and as Visiting Professor of Education at Drake University. Eastman is the recipient of both the 1991 Drake Alumni Achievement Award and the 1994 Drake School of Education Outstanding Achievement Award. He continues to be a successful educational consultant, writer, and director of the W. Dean Eastman Charitable Foundation.
Collections
These collections feature over 1700 items (books, rare manuscripts, diaries, ledgers, correspondence, Etc.) dealing with all aspects of historical New England, as well as a finding aid to the papers of W. Dean Eastman, the donor of the collection.
New England Research Collection
The New England Research Collection contains over 1700 items on every aspect of New England history.
W. Dean Eastman Personal Papers
The W. Dean Eastman Personal Papers is a rich collection of content about Dean Eastman, Drake alum and special friend of Cowles Library. The collection contains personal papers, correspondence, articles and publications, as well as photographs, scrapbook memorabilia, and books.
Click here for more information on W. Dean Eastman

PrimaryResearch.Org
"Bringing History Closer to Home, Since 1999."
This unique website, created by teachers Dean Eastman and Kevin McGrath, pulls together all types of primary resource documents focusing on the history of the Boston area.